Manufacturing
Zodiac began producing airbags in 1994. Since then, we have produced millions of driver, passenger, knee, thorax, head/thorax, tubular, and curtain airbags for automobiles worldwide.
Zodiac has manufacturing plants in France and Tunisia , which produce various types of airbags for the global market. We have streamlined our manufacturing processes with the help of Kaizen and continuous improvement philosophies. Producing high-quality, low-cost airbags is our number one goal with regards to manufacturing.
All of our manufacturing facilities have quality and environmental accreditations above and beyond our customer's requirements.
Compliant to:
Soliman , Tunisia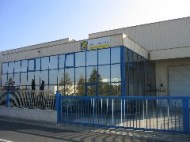 Pusignan, France